VSTR Reporting Requirements
Posted by , Last modified by Karen Rice on 24 February 2016 01:10 PM
This diagram illustrates which patients must be submitted by all Virginia hospitals providing emergency services. Greater detail can be found in the following documents: VSTRv3 list of elements, VSTRv3 list of elements and fields, and the full VSTRv3 Data Dictionary.
Submission Timelines
Hospitals: each patient meeting the criteria found in the diagram below are to be reported within 30 days of hospital discharge.
Designated Trauma Centers: quarterly submissions for patients meeting the criteria are to be reported by the below due dates.
January 1st thru March 31st – due on May 31st
April 1st thru June 30th – due on August 31st
July 1st. thru September 30th – due on November 30th
October 1st thru December 31st – due on February 28/29th
Note: If the due date falls on a weekend or state holiday, you can submit on the next regular state business day.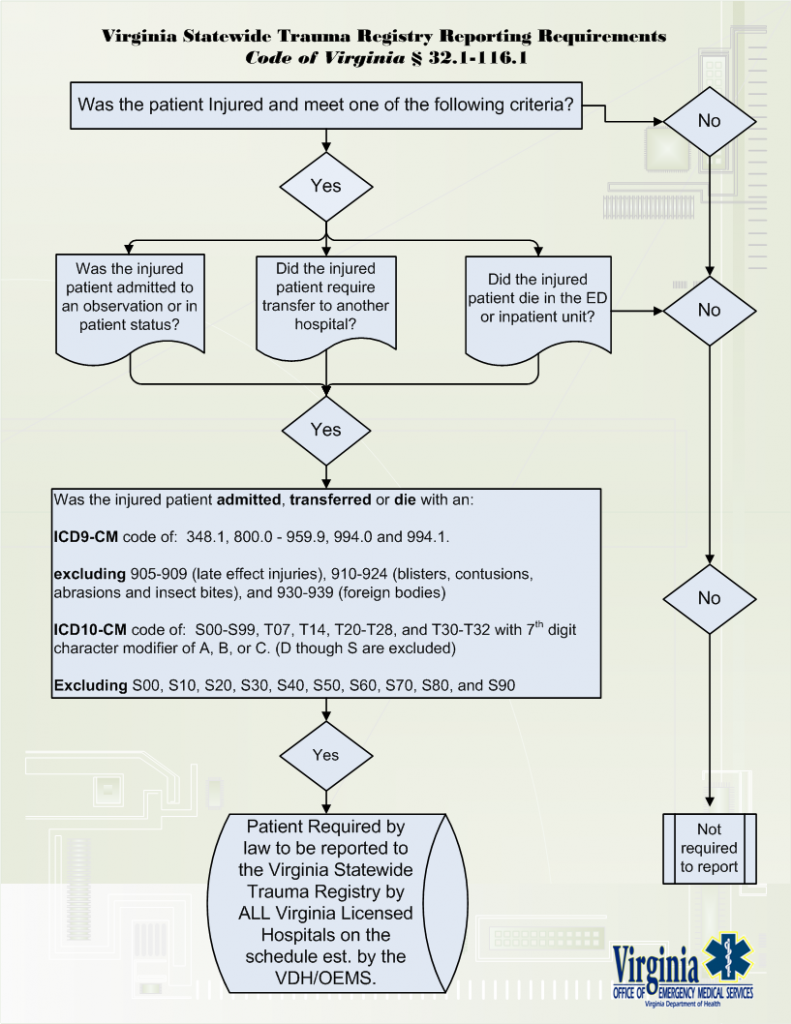 ---