Posted by , Last modified by on 25 March 2014 02:48 PM
To Unlock a Trauma Registry Record
If at anytime trauma registry users need to update a record i.e. to correct or add missing information, the record will need to be unlocked.
Once unlocked the record can be updated and saved and it will overwrite the old record. Follow the directions below / attached to unlock a medical record in the trauma registry.
1) Click on the incidents Tab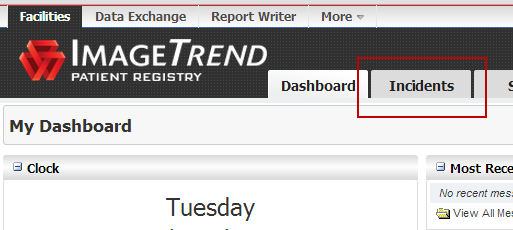 2) After your list of patients comes up click on the "completed" link next to the validation score of the patient you want to update.
3) With the patient record open, you will see the word "Completed" towards the upper right hand corner of the screen.

4) Click on the word "completed" and it will expand the edit incident area. Change the "lock" box from locked to unlocked and Voila! Okay, almost Voila; you must hit save at the bottom of the page for it to take effect.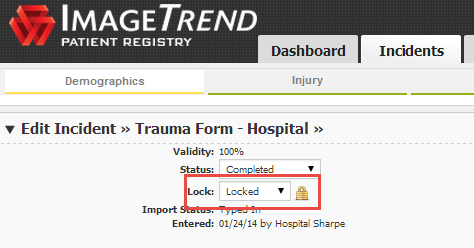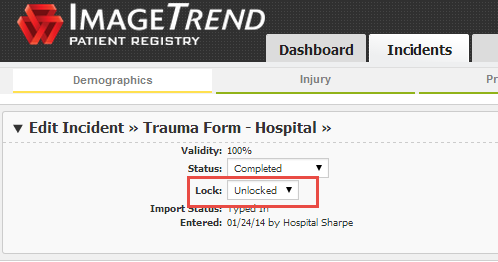 ---